Fullerton College Library
Queer Book Club
Ever been a book club member? There's never been a better time to connect with fellow literature lovers. The Queer Book Club includes instructors, staff, and students. Allies welcome!
We've discussed: 1) white fragility, 2) not being brown enough or queer enough, 3) Spanish language in popular American literature, 4) white feminism vs. brown feminism, 5) the hegemony of the canon, & 6) a space cat, of course.
This group was created in response to students' request at the 2019 LGBTQ+ Student Forum.
Join us for a meeting. Even if you don't have time to read the book; we enjoy seeing your face & we appreciate the experiences and thoughts that you share.
Join our 2x-per-semester book club talks via Zoom or in-person!
Want more info? Contact Monique Delatte, mdelatte@fullcoll.edu. The next meeting will be: Nov. 17, Friday, 2p-3p . We'll meet in the library meeting room, 820-P, which is near the library classroom.
Join our next 
Queer
Book
Club
 meeting to discuss:
Confidence,
a novel by Rafael Frumkin. The author will join us via Zoom!
The Queer Book Club will read one book per semester, and we'll meet to discuss roughly half of each title before midterms and again before finals.
A previous read was David 
Sedaris
' new collection of essays, 
Happy-Go-Lucky.
Another great (previous) read:
Even if you can't find time 

to

 read the book

, please join us!🙃
We appreciate the experiences/thoughts that you share.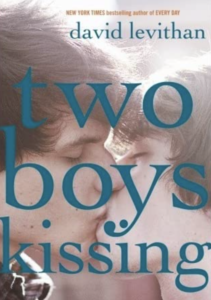 Another prior selection was: The Essential Dykes to Watch Out For, by Alison Bechdel.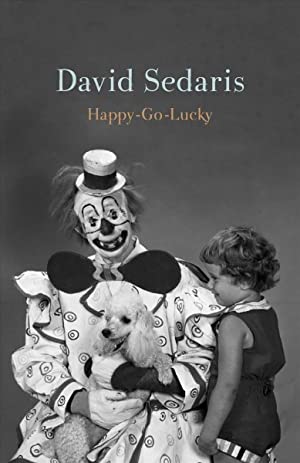 "Confidence" by Rafael Frumkin
Falling in Love with Hominids by Nalo Hopkinson
Critic Jason Heller writes that Hopkinson's stories "dazzle with a hard-won sense of hope."
Angels in America by Tony Kushner
Pulitzer Prize for Drama,
Tony Award for Best Play,
Desk Award for Outstanding Play
Queer Book Club Reads & Intersection
Two Boys Kissing Levithan, David
Angels in America: A Gay Fantasia on National Themes Kushner, Tony
Queer Black female writers
Falling in Love with Hominids Hopkinson, Nalo (Caribbean, raised in Jamaica, Guyana, Trinidad, and Canada)
You Should See Me in a Crown Johnson, Leah
Gay writer, Primarily of Greek decent, but also of Middle-Eastern and Ashkenazi Jewish descent

Happy-Go-Lucky Sedaris, David
Hedwig and the Angry Inch: Broadway Edition Mitchell, John Cameron (nonbinary)

(co-writer, Stephen Trask is of Jewish descent)