Fullerton College Library
How to Print
All desktop computers in the library are set up to print from the library's print system. Librarians and staff are available to help with any printing question.
For more on-campus printing, please see the On Campus Printing Services.
Step 1: Find your document and download it to the desktop.
Files printed directly from Canvas, Gmail, Google Docs or other browser applications may not come out properly.
Printing Cost
CASH ONLY
Black and white: 10 cents
Color: 25 cents
Double-sided: 20 cents
U.S. quarters, dimes, nickels (no pennies),and one-dollar bills only.
Circulation Desk makes change for bills over $1.00, but not over $20.00.
Step 2: Open your document
Select "Print"
A print window will pop up. The window may be different depending on the type of document.
Select Printer:

BWLetter for Black & White prints
ColorLetter for Color prints

Check box labeled "Print on both sides of paper" for double-sided prints. Double sided prints will cost $0.20 per page. Leave it blank for single-sided prints.
Step 3: Press "Print" and wait for the blue window to pop up.
It may take a moment to appear.
Enter your name in the appropriate box.
Double-check the cost of your document.
Click "Send to Printer"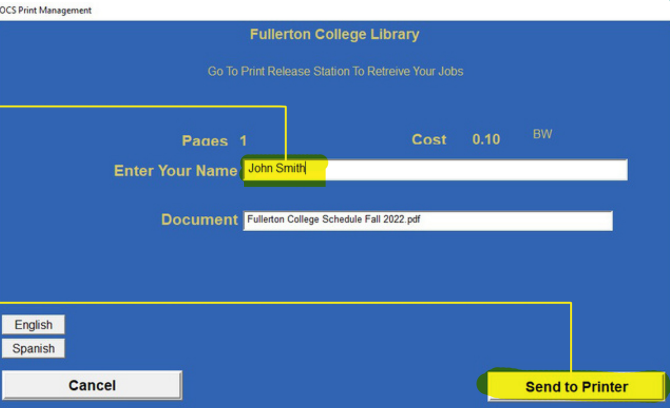 Step 4: Walk to the print release computers
There are three print release computers.
You can release your print from any print release computer.
Print release computers are located next to a printer and a coin box.
Step 5: Click on the "Print Release Station" button
Enter your name in the yellow pop-up window.
Check the box next to the desired print job.
Multiple jobs can be selected at one time.
Click "Print"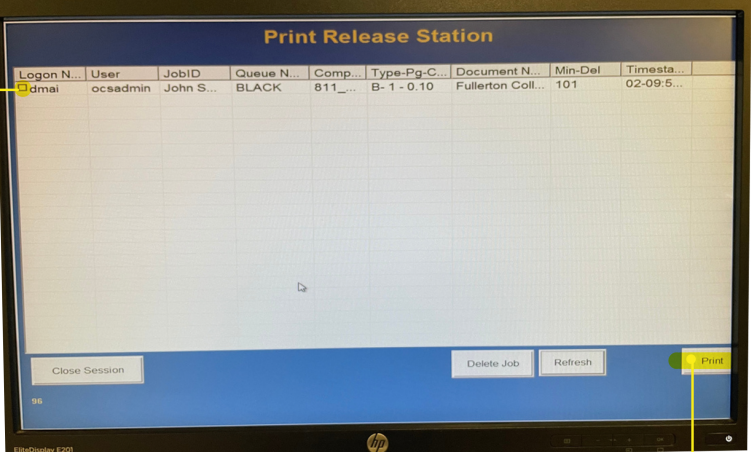 Step 6: Insert Funds
Insert cash into the coin box.
Coin box will give change.
Coins and dollar bills only. No pennies.
For bigger bills, change is available at the reserve/circulation counter.
Click "Ok" on the monitor to send print to printer.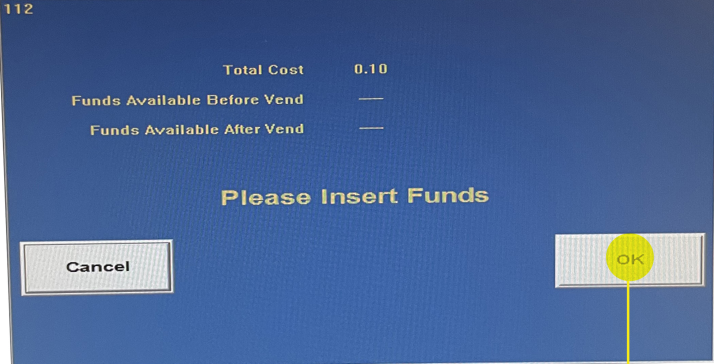 Step 7: Find print at the printer
Pages will print at the nearest printer.
Staplers are available nearby.
Librarians and staff are available to help with any printing questions.