Selecting Sources
5 Guides That Will Strengthen Your Evaluation Skills
How do you know the sources you have selected are reliable? These 5 guides will help you identify information you can trust.
How to Know If a Source Is Reliable
by Schmoop
Reliable sources: 1) are written by a respected author in an appropriate field of study, 2) cite other sources so you can check the veracity of claims, 3) have information that is relevant to your topic, and 4) are written by authors who are not biased toward a particular conclusion.
Baloney Detection Kit
by Dr. Michael Shermer
10 questions in the Baloney Detection Kit: 1) How reliable is the source of the claim? 2) Does the source make similar claims? 3) Have the claims been verified by somebody else? 4) Does this fit with the way the world works? 5) Has anyone tried to disprove the claim? (think of what your critics will say) 6) Where does the preponderance of evidence point? 7) Is the claimant playing by the rules of science? 8) Is the claimant providing positive evidence? (not enough to have negative evidence) 9) Does the new theory account for as many phenomena as the old theory? 10) Are personal beliefs driving the claim?
How to Read Science News
by Joe Hanson
Tips: 1) Skip the headline 2) Know the difference between a press release and journalism (press releases are not news) 3) Take time to check if what you're reading has been peer-reviewed 4) See if someone stands to gain financially from you reading this article 5) See if the person who wrote the article actually did any research on their own 6) Be wary of papers that want to fit a scientific story into a nice, neat social construct 7) approach every story with a balance of curiosity and skepticism
Six Questions That Will Tell You What Media to Trust
by Tom Rosenstiel
Ask these six questions to unlock whether something is trustworthy: 1) What kind of content is this? 2) Who and what are the sources cited and why should I believe them? 3) What's the evidence and how was it vetted? 4) Is the main point of the piece proven by the evidence? 5) What's missing? 6) Am I learning every day what I need?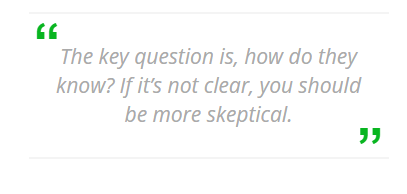 Web Literacy for Student Fact-Checkers
by Mike Caulfield
For the student fact-checker, this eBook goes over strategies and tactics for tracing claims to sources and for analyzing the nature and reliability of those sources.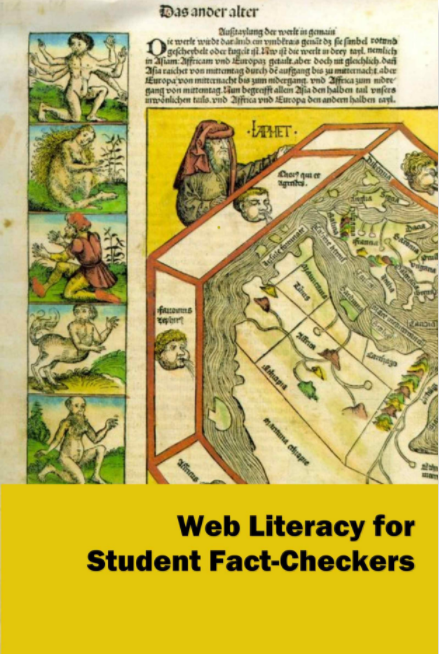 Questions?
Ask a Librarian!
In Person at the Reference Desk
Located on the first floor to the right of the staircase