Fullerton College Library
Microfilm Viewer
The microfilm viewer is located on the first floor of the library.
All you need is to log in to the stations is your banner ID and password to get started!
Top 5 reasons to use the microfilm viewer.
View our more than 5,000 microfilm reels from various publications, such as: L.A. Times, OC Register, N.Y. Times, Scientific American and many more—going as far back as 1853.
State-of-the-art camera capture technology ensures you get high quality scans / prints.
A tiny comic pane, an article, an entire page–scan what you need!
Annotate your clippings with comments to enhance your studying.
Very easy to use, but the nearby librarians will be more than happy to assist you with questions.
Step 1:
Launch ViewScan Premium, select mode, pull handle, load film.

Step 2:
Use physical or on-screen buttons to advance film

Step 3:
Use tools at top to adjust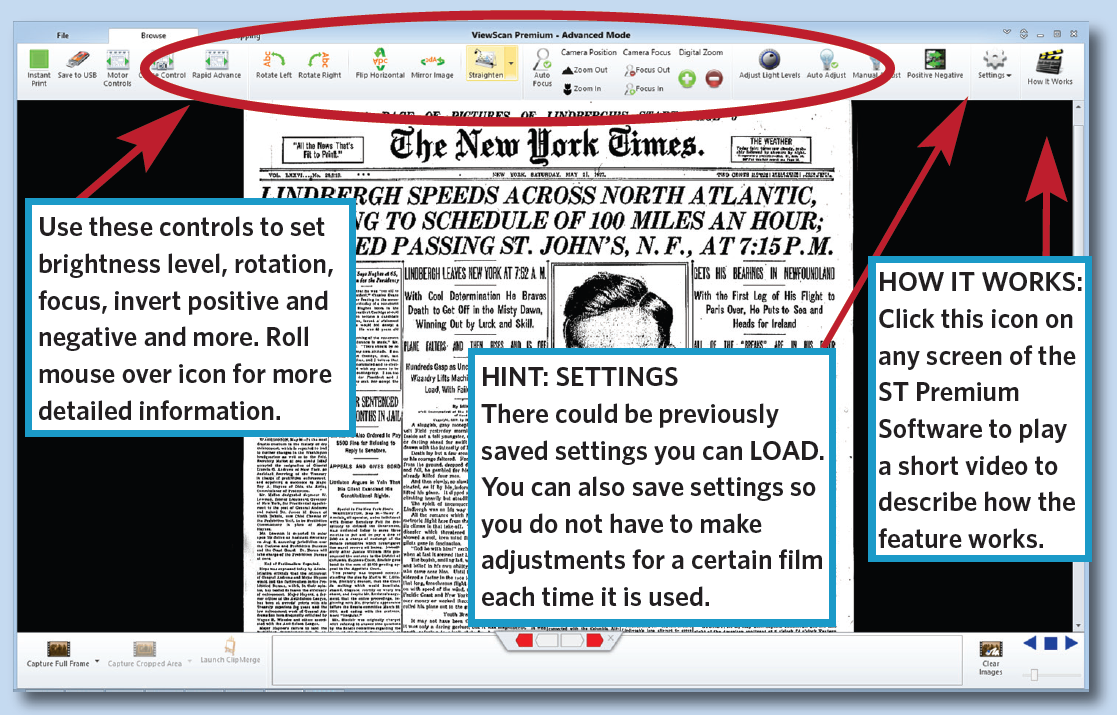 Step 4:
Print or scan the full page from the Browse tab
Crop the image to select only the information you need