Hall of Fame
Fullerton College Library houses a portrait gallery of some of the most well-regarded faculty, staff, and alumni at Fullerton College. The gallery is displayed at the first floor computer commons area. Portraits were painted by David Masterjuan for the Fullerton College Centennial Celebration. Each portrait is displayed with a plaque about each individual and their accomplishments.
For more information about the Fullerton College Centennial Celebration, including College history, in depth Hall of Fame profiles, and other stories, visit the Centennial Celebration Page.
Robert Jensen
2015 North Orange County Community College District
Above and Beyond Award" winner
Fullerton College Dean of Fine Arts, retired & Centennial Co-Chair (2013-2014)
Other Awards and Honors:
Lifetime Achievement Award, Orange County Weekly;
Excellence in Theatre Education, Kennedy Center/American College Theatre Festival;
Innovations in General Education: The Nautilus Project, National Council of Instructional Administrators;
Fullerton College Teacher of the Year Final Four Finalist 2010;
Fullerton College Administrator of the Year 2011;
James Young Fullerton Legends Award for contributions to the Arts in Fullerton 2011, first honoree.
Learn more – Read the full bio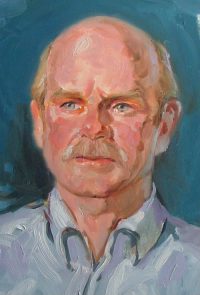 Leo Fender
1909–1991
Born in Anaheim, California
1923–1930 Attended Fullerton College; joined the Kayak Club, earned a degree in Accounting
1938 Opened the Fender Radio Service
1950–1960 Inventor, Jazz Bass, Stratocaster, Telecaster, Precision Bass, Bassman Amplifiers, and Esquire/Broadcaster
1965 Sold Fender company to CBS
1985 Fender Exhibit at the Fullerton Museum Center opens
1992 Inducted into the Rock & Roll Hall of Fame
1998 Fender Museum of Music & Art, Corona, CA opens
2009 Receives the Technical GRAMMY Award
Learn more – Read the full bio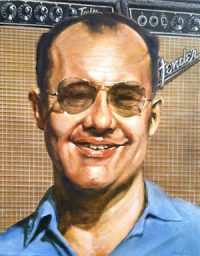 Patricia Nixon
1912–1993
Born in Ely, Nevada
1931–1932 Attended Fullerton College
Participated in the Nightwalkers drama club.
Starred in the campus production of the Broadway hit, "Broken Dishes"
1937 Graduates from USC cum laude
1940 Marries Richard M. Nixon
1953–1961 Wife of the Vice President of the United States
1969–1974 First Lady of the United States; became most traveled First Lady in United States history
As First Lady, she championed the rights of the disabled and encouraged volunteerism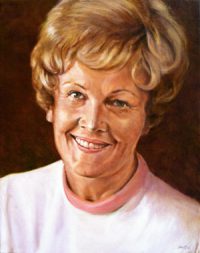 Louis Plummer
1883–1952
Born in Ottoville, Ohio
1904–1909 Teacher, Public Schools, Ottoville, Ohio
1909 Bachelor of Science and Bachelor of Commercial Science, Ohio Northern University
1909–1918 Head of Commerce Department, Fullerton College and Fullerton Union High School
1915–1918 Vice Principal, Fullerton College and Fullerton Union High School
1919–1941 Superintendent and Principal, Fullerton College and Fullerton Union High School
1935 Earns Master of Science in Education, University of Southern California: His master's thesis outlines the construction plan for the new Fullerton College campus
1972 Fullerton High School Auditorium renamed Plummer Auditorium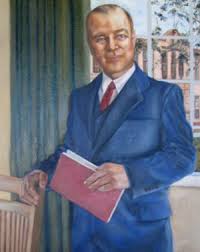 Cruz Reynoso
1931–
Born in Brea, California
1949–1951 Attended Fullerton College
Freshman Class President and Student Body President
1976 First Latino Associate Justice, California Court of Appeal
1982 First Latino Associate Justice, California Supreme Court
1994–2004 Vice Chair, U.S. Commission on Civil Rights
2000 Presidential Medal of Freedom from President Bill Clinton
Professor of Law at University of New Mexico, UCLA and UC Davis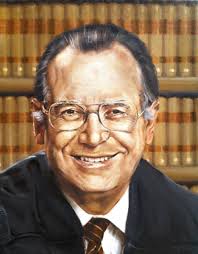 Hal Sherbeck
1928–
Born in Montana
1961–1992 Football coach, golf coach, Athletic Director and Dean of Physical Education at Fullerton College
1964 Start of the 47-game winning streak
1965, 1967, 1983 Football National Championships
1992 Coach Sherbeck's 240 wins and three national titles make him one of the most successful coaches in community college history
1992 Athletic field renamed Sherbeck Field
2001 Hall of Fame, Commission on Athletics
2005 Fullerton College Athletics Hall of Fame
Over 500 of his athletes continued their football careers at the university and professional levels, and many became high school, college and professional coaches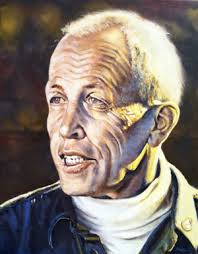 Sara McFerrin
1924–
Born in Washington, D.C.
1950 Touring member of Broadway show "Lost in the Stars"
1958 Performs in the film "Porgy and Bess"
1973–1993 Instructor, Music Department Fullerton College; Chairperson, Voice Department; Chairperson, Music Department
1993 Fullerton College Staff of Distinction Award
Member, Board of Directors, Los Angeles Master Chorale and Opera Pacific
Master class teacher/conductor, Wittenberg University and San Diego State University
Adjudicator, New York Metropolitan Opera, Southern California Opera Guild, San Francisco Opera