Lie Detectors
An Escape Room Introduction to Detecting False News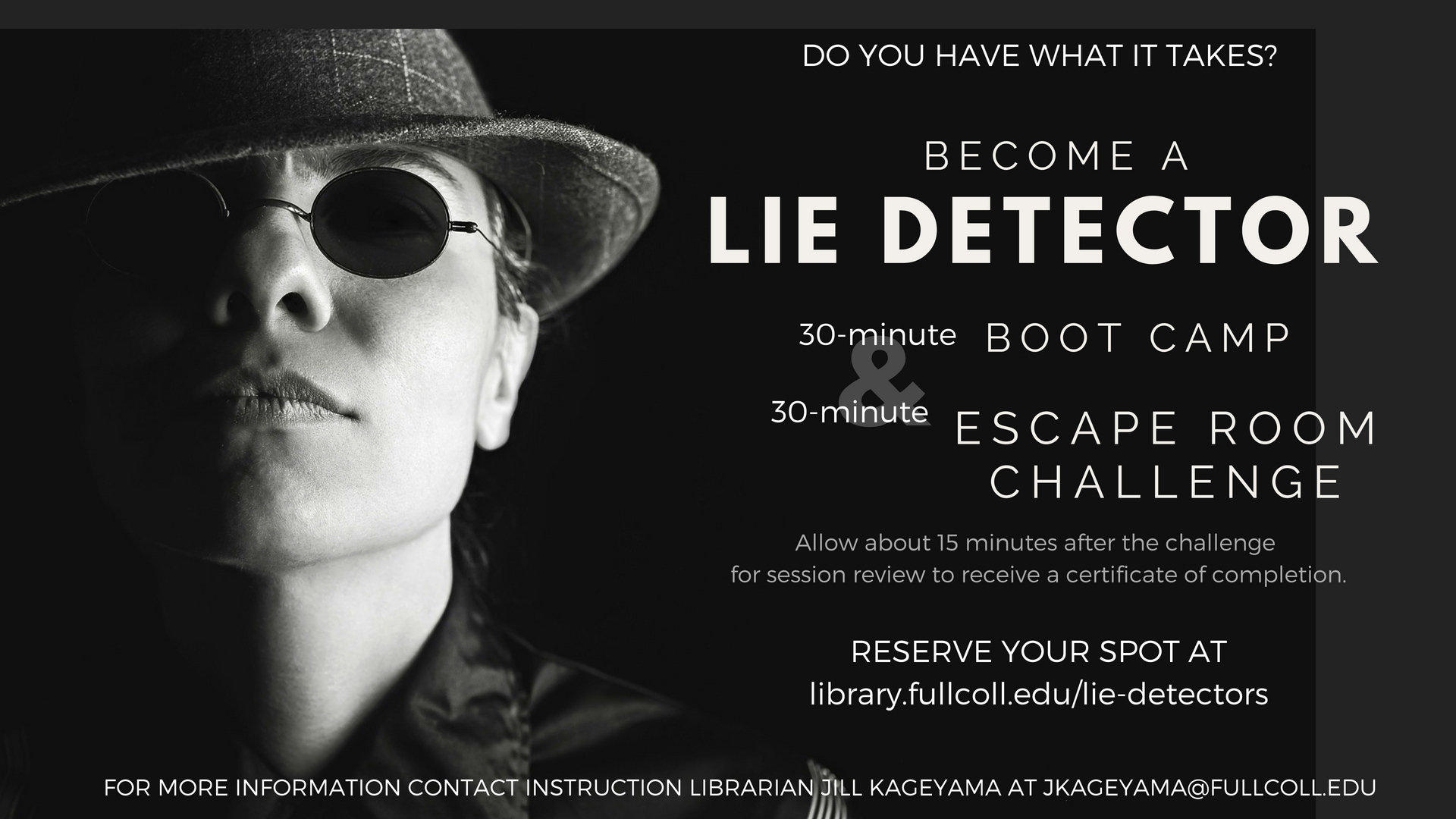 3 PUZZLES & 30 MINUTES TO SEE IF YOU HAVE WHAT IT TAKES TO BECOME A
LIE DETECTOR
Half-truths, misinterpreted or manipulated facts, and just plain old lies have infiltrated online news and social media. Join our team of lie detectors to fight against those who have declared war on truth.
Learning Objective: Learn how to determine the credibility of online news stories and claims using the SMART approach.
Sessions: 30-minute boot camp SMART training and 30-minute escape room challenge to put your new skills to the test. Allow about 15 minutes after the challenge to for session review to receive a certificate of completion.
Workshop Dates
WED 9.26.18 (12-1pm) | THURS 9.27.18 (1-2pm)
MON 10.01.18 (1-2pm) | TUES 10.02.18 (12-1pm)
Faculty, request this workshop for your class(es).