Mission
The mission of this volunteer non-profit organization established in 1994 is to foster understanding and appreciation of Fullerton College and its Library, as well as to provide occasions for members of the community to discover the cultural resources provided by the Library and the College.
Bookstore
Hours: Tuesday through Thursday, 9:30am to 11:30am
Stop by and check it out! For further information, please leave a message at the Store at 714-992-7154.
Join the Friends!
The Friends group regularly assists and supports the Library in serving students, faculty and the community.
Donate Now!
The Friends group solicits bequests, gifts and raises monies for the purchase of library materials, equipment and other outlay needs as identified by the Library staff.
Events
Past Events Include:
Gustavo Arellano Book Fair
Fullerton Barnes & Noble Bookstore fundraiser.  November 14-15, 2009.
Mendez Panel Discussion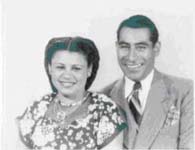 The Legal Case that Ended School Segregation in Orange County: A Mendez Panel Discussion Fullerton College Campus Theater March 22, 2007 12:00 p.m.
Grants
FC Library Centennial Pictorial History
Banned Books Essay Contest
During the fall semester, the FC Library promoted an essay contest called the 2016 Fullerton College First Ever Banned Books Essay Contest to celebrate and promote Banned Books Week. Banned Books week is an annual awareness campaign spearheaded by the American Library Association that celebrates the freedom to read. Throughout human history, and across many countries and cultures, many books have been banned, confiscated, censored, destroyed in bonfires, had content edited out, challenged in schools, and many authors and their readers have been fined, imprisoned, threatened, assaulted and even executed for their association with banned books that some authorities and governments did not agree with. As such, Fullerton College students took up the challenge to pick up a banned book, read it, and then write an essay about it for the chance to win cash prizes generously provided by the Friends of the Fullerton College Library. 
Speaker Series
Past Speakers include:
Firoozeh Dumas – Author of Funny in Farsi
Leon Leyson – Member of Schindler's List and Co-Author The Boy on the Wooden Box: How the Impossible Became Possible…on Schindler's List
Rueben Martínez – Bookstore Owner and MacArthur Fellow
Rigoberta Menchú – Nobel Peace Prize Winner
Zoe Ann Nicholson – Author of Hungry Heart
Rusty Schwieckart – NASA Astronaut
Overdue the Friends of the Library Newsletter
Fullerton College Leisure Reading Group
The Friends of the Fullerton College Library generously donates funds to the FC Leisure Reading Book Group to support its mission of promoting leisure reading.
The Friends funds have purchased books for all the group attendees including, One Plus One by Jojo Moyes, I'll Give You the Sun by Jandy Nelson, and The Girl on the Train by Paula Hawkins.
If you are interested in joining the Fullerton College Leisure Reading Book Group to meet new people, join in informal fun discussions about a book selected by the student members, and eat light snacks, please contact Jane Ishibashi at jishibashi@fullcoll.edu or Deidre Hughes at dhughes@fullcoll.edu